Dear Parents and Guardians, 
As we shift into Thanksgiving break, I am reminded just how much we have to be grateful for.  Despite this being the most challenging year I can remember in education, our District's families have coalesced to face this overwhelming pandemic together.  People in our District have been respectful of the LJSD Reopen Plan and have done their best to follow the guidelines.  This has allowed us to stay in a consistent Yellow Level of Operation, with students being able to attend five days a week in-person, if parents desired.  This is not true with other districts throughout the state.  The consistency and support for our students has truly been a blessing.  Although we have had several hurdles to overcome and an uptick in cases recently, our families continue to reach out to staff to offer support and appreciation for their dedication and continued compassion.  This is truly a special place to be.  Next week, please take the opportunity to look back on our year so far and acknowledge just how many positive blessings we have in this District, even in the most difficult of times.  I hope you take the time to really enjoy your family and take a break from the daily demands of our lives.  This is the perfect time to model rest and rejuvenation for our kids so they know how important it is to unwind for the week.  Thank you for supporting the District and working together to provide the best education for each and every one of our students.  Much gratitude for the LJSD family, Dr. Meyer, Superintendent
1-1 Chromebook Rollout — Completion This Year!
In order to best meet the needs of all students in the district, whether that is in-person, blended learning, or completely online, we have stepped up the 1-to-1 Chromebook program started three years ago.  Initially funded by Instructional Levy dollars, we have used the CARES funds to expedite the 1-1 Chromebooks for students.  We made this decision based on the possibility of having to move to the Orange Level of Operation, which would require our students to have Chromebooks in order to participate in their classroom from home every other day.  Although we have been able to stay in the Yellow Level of Operation, 5 days a week in-person, we continue to utilize the Chromebooks as a tool in the classroom, as well as at home, with online learning, homework assignments, or in self-quarantine.  Thankfully, this proactive planning will ensure our students are prepared for whatever educational circumstances this year may bring.  The delivery date continues to be moved back due to Covid issues with the manufacturers, but you will hear more specific information from your building principals once the Chromebooks arrive.
CHANGE to Transportation Guidelines
Due to a shortage of both bus drivers and buses to transport our student riders, we are unable to maintain the two students per seat limit we hoped to maintain during the pandemic.  As outlined in the parent permission to ride waiver, bus transportation is on a voluntary basis and we will always attempt to do the best we can with the number of drivers and bus routes to maintain social distancing.  Parents who are not comfortable with the number of students on the bus are able to transport their children instead.  Due to the new circumstances, I am recommending a change to the transportation section of the LJSD Reopen Plan at the next Board meeting, Tuesday, December 8. If you would like to ask about your child's bus route, please call the Transportation Department at:  (208) 687-0221
If you want to review the transportation waiver from the beginning of the year, I have included it here: Transportation Waiver   
PAUSE on Grab and Go Meals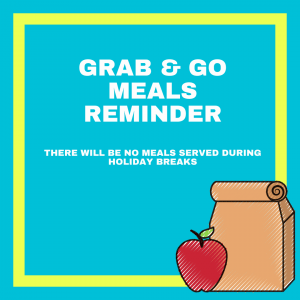 Reminder to families that during the upcoming holiday breaks (November 23-27 & December 21 – January 1) there will be no Grab & Go Meals services for children in our District.  For more information, visit our Nutrition Services Website.
 Free Testing Available for COVID -19
There are free COVID-19 tests available for students whose parent/guardian may be uninsured.  If this is the case for your family, you may contact our head nurse, Judy Gerstenberger @ jgerstenberger@lakeland272.org. She will assist you in accessing testing.
Resources for Parents
Modified Stage 2 (Current State Level) – Governor Brad Little
Need Skyward Assistance? helpdesk2@lakeland272.org
2020-2021 Free and Reduced Lunch Application
Zone Transfer/Open Enrollment Form 
LJSD Technology Resources for Parents Website – CLICK HERE
Food Bank locations in Kootenai County – CLICK HERE