How will school look in the fall?  This is the question at the forefront of all of our minds.  This past week, our Board of Trustees approved the LJSD Fall Reopen Plan at their Board meeting.  If you missed Tuesday's meeting and are interested in hearing the Trustees' discussion on the Reopen Plan, please click HERE.  The Fall Reopen Plan can be viewed HERE.  Although the plan was approved on Tuesday, our Board realizes circumstances may change in our community, so they are planning on revisiting the Reopen Plan at the August 11 and August 25 Board meeting to ensure the plan addresses the most current district circumstances.  It is understandable that families still have many questions in this unprecedented and fluctuating time.  While we do not have all of the answers, we are working hard to refine our plans at each school and plan to update families regularly as new information becomes available.  The most important thing to remember is that our mission remains our mission – we want to ensure we are meeting the needs of each individual student and provide them with an opportunity to grow every day.  Our plans support this mission and we will do whatever it takes to ensure your child(ren) have a solid educational platform in this new frontier.  Thank you for your patience as we move forward through this together, Dr. Meyer, Superintendent
How to Access Future Board Meetings
Next School Board mtg

= Tuesday, August 11 

Now live streamed on Zoom – access the link on our

LJSD website

under District News at bottom of home page. 
In Person and Online Update from Assistant Superintendent, Lisa Sexton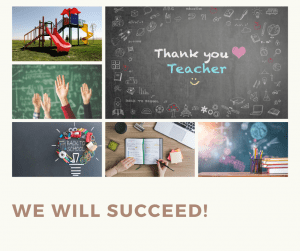 After the approval of the Reopen Plan on July 28th, the real work now begins; the addition of school specific details.  We know that face-to-face interactive teaching and learning is best for our students.  However, we also understand that each family has to decide what works best for them and their children.  We are entering uncharted territory as we plan for schools to open on September 8th.  The plan the Board approved is fluid and allows us to move through phases as we respond to the spread of COVID-19 within our communities; one school at a time.  We are using what we learned from last spring and are working to ensure that we are able to provide the high quality education our parents expect from us.  New this year will be a fully online learning platform.  We are reviewing model programs to ensure that we have the best possible learning experience for our students.  We will continue to update you as this platform takes shape. An online sign-up form will be going out to all parents next week to gauge interest levels.  We appreciate your support through these challenging times!  Thank you for your partnership in your child's education.  Together we make a wonderful team!
Before and After School Enrichment Program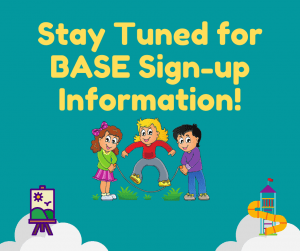 Our BASE Program is working on a plan to provide before and after school care for our District students, as well as full day childcare for our new schedule that aligns with our Board-approved Reopen Plan.  Keep an eye on the District website for coming information regarding registration.
Social Emotional Health
In preparing for the School Year, we want to support our Lakeland Families by helping you to talk to your children about the year ahead.  Patty Morrison, our Federal Programs Director, would like to share with families this helpful information on preparing children for back to school.
August is almost here, (and if they haven't already) children are now asking, "When do we go back to school?"  This question could be asked with a feeling of boredom, excitement, anxiety, or even confusion given all the information that surrounds this pandemic.
Here are some great ideas from a mental health company "Nip in the Bud" with a video explaining how children may be feeling and tips for how to hold healthy conversations. 
A helpful "fact sheet" with reminders for tackling conversations is included.  These tips can help all of us as we create a positive start to a new school year with Lakeland students!
Grab & Go Meals
The incredibly important seven day a week Grab & Go Meal Program will continue until August 14 at all of our regular locations.  As a reminder, our Nutrition Services Team provides free breakfast and lunch for all children in our communities, up to 18 years old.
Did you Check out a Chromebook Last Spring?
We have over 100 Chromebooks that have yet to be returned.  If your student checked out a Chromebook during the COVID-19 closure or for Summer School use, please ensure that device is returned as soon as possible.  Each device will need to be cleaned and updated to the latest software version.  To return your Chromebook device, please call the Technology Department at (208) 687-4350 to arrange a drop off time.
Guest Teachers Wanted!
LJSD is always in need of guest teachers in the event of staff absences.  You can apply HERE at our website.  Being a guest teacher gives you the flexibility to work the days you choose in an awesome school district!
Let's Get Ready for Back to School!
Need to register a student for the upcoming school year?  CLICK HERE
School Supply lists will be available in the coming weeks and can be found on each school's website under the "Resources Tab."
Idaho Public Television is Supporting Learning in the Summer
Are you looking to get a head start in preparing your student for the new school year?  Idaho Public Television has created a distance learning resource for Idaho families with daily classes for students.  This awesome program continues through August 13th with free lessons for students grades K-6.  Check our their YouTube channel HERE.
Parent Resources
LJSD Technology Resources for Parents Website – CLICK HERE
Food Bank locations in Kootenai County – CLICK HERE
Idaho Stages of reopening – Governor Brad Little
Community Library Network Events and Programs – CLICK HERE