End of the Year Message from the Superintendent
Dear parents,
As we head into the home stretch of an unprecedented year, I hope our Lakeland families are as grateful as we are that school has been in session all year long.  I have been hearing from parents, students, and staff that it is refreshing to have more social interaction and opportunities to celebrate together.  We are super excited that all graduation ceremonies will be in-person this year.  I know it has been a challenging year for everyone — our world was turned upside down — so I want to remind everyone to pause and enjoy a long weekend to relax and re-energize with your kids.  The three day weekend is coming at the perfect time for our students to disconnect for a few days and gather up steam to "finish strong!"  We are looking forward to our last two weeks of school before summer arrives.  As we celebrate Memorial Day, we honor the Americans who died while serving in the U.S. military and extend a very special thank you to all military men and women, past and present, for everything you have done for our country.
Here's to many special moments with your family this coming Memorial Day weekend,  Dr. Meyer, Superintendent   
What's Happening in the Month of May?
This is arguably one of the most exciting months of the school year.  Our seniors can see their finish line and are preparing for awesome graduation ceremonies!  Our Spring athletes are finishing up their successful seasons, State testing has wrapped up, and the weather is beautiful.  This month has been packed full of events and in just a couple short weeks, Summer Break will arrive.  Check out just a few of the May events below as well as information on Summer activities in our communities.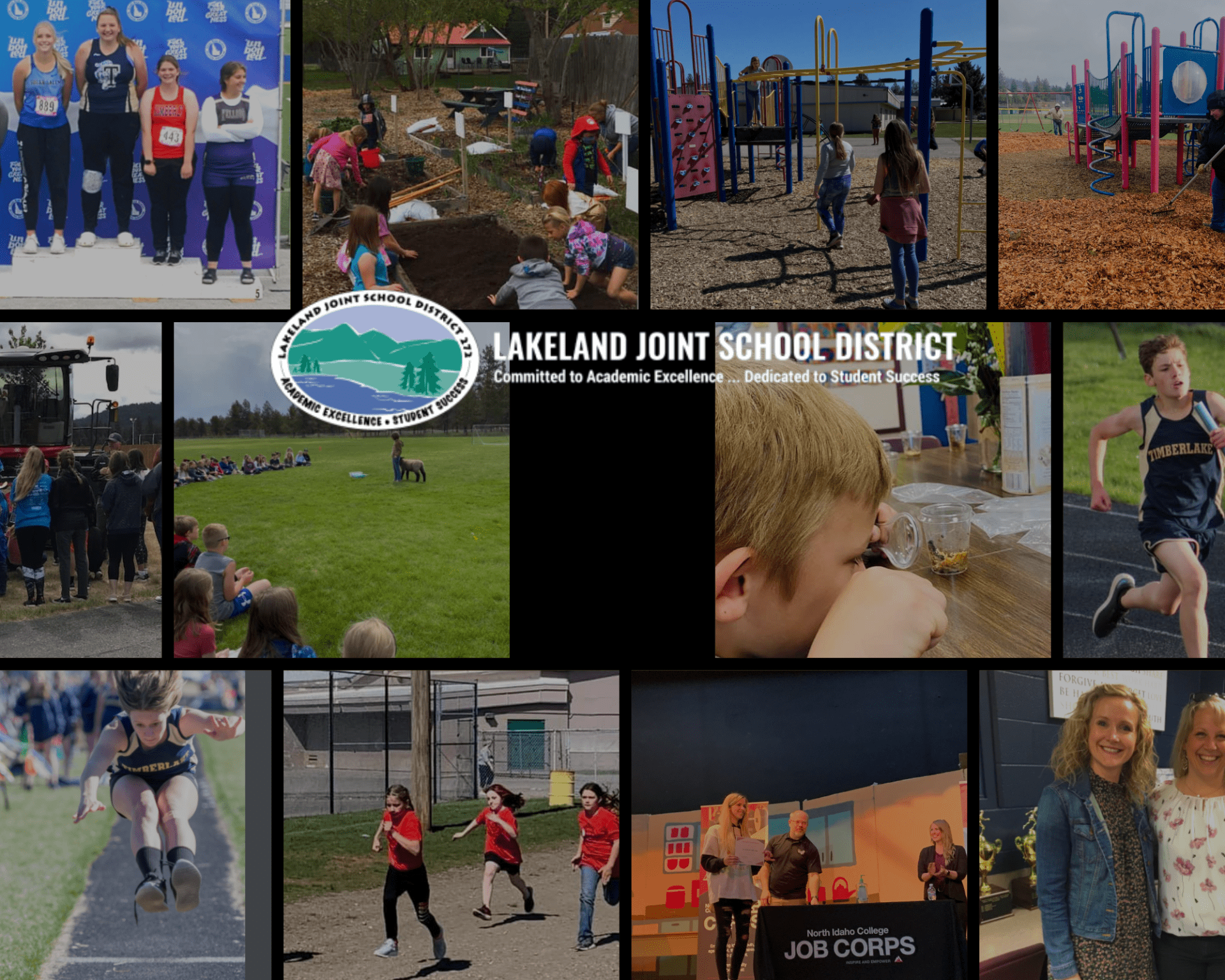 Inaugural Senior Signing Ceremony at Mountain View High School
On May 20, in partnership with North Idaho College Job Corps, Mountain View High School students took part in the first Senior Signing Ceremony.  Seven Mountain View seniors received scholarships to join North Idaho College's Job Corps upon graduation from high school.  We are thankful for the support that NIC and the community shows for our Lakeland students.  The future is indeed very bright for these students!  The Coeur d'Alene Press was on hand to capture the event.  Check out the article HERE.
THS – Community Appreciation Day
If you were driving around the Twin Lakes, Spirit Lake, or Athol areas on Friday, May 28, you may have seen groups of students working to clean up the community.  In the inaugural Community Appreciation Day, over 300 Timberlake High School students and staff worked together to clean the sides of roadways, Mountain View Cemetery, city parks, and other areas.  This is a great way to show appreciation to the community they live in and the students and staff did a fantastic job!
Lakeland Graduate Success Story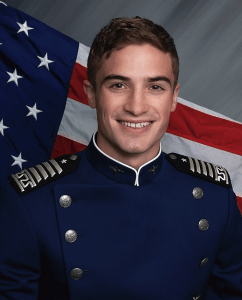 We love hearing the stories of how our graduates have found success in the world.  We would like to highlight one of our former students and the article that the Coeur d'Alene Press wrote.  Mark Schell, a former Timberlake High School student graduated from the United States Air Force Academy as a 2nd Lieutenant on May 26, 2021.  Please join us in congratulating 2nd Lieutenant Schell on this incredible accomplishment!  Read the CDA Press article HERE
Thinking Outside the Box
Recently, a tenacious group of 2nd graders at Betty Kiefer Elementary took part in a hands on surgical experiment on text.  They dissected, interacted with, found evidence, and analyzed the words in their very own surgical suite.  What an awesome, interactive way to look at words!
STEAM Camp Sign-Ups Open!
Lakeland is offering two FREE STEAM camps this summer to our students!  One will be located at Lakeland High School and one at Athol Elementary.  CLICK HERE to get started on signing up for this awesome opportunity!  Students will be exposed to a variety of classes (look below), get a t-shirt, and learn some exciting new skills.
Planning for Summer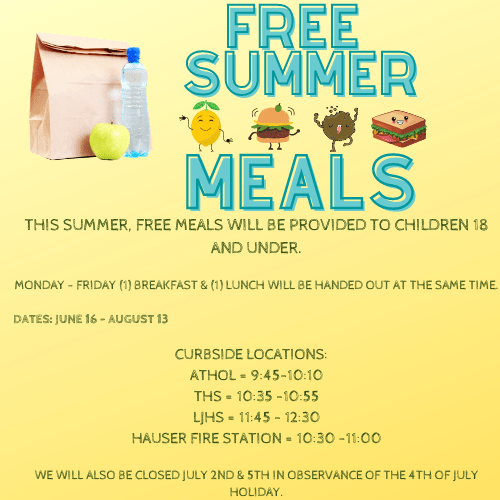 Spirit Lake Parks and Recreation – Summer Activity Information
Rathdrum Parks and Recreation – Summer Activity Information
Kroc Center Coeur d'Alene Summer Camps
Hayden Parks and Recreation – Summer Activity Information
Community Library Network – Summer Activities
North Idaho Family Summer Camp Information
Education Info Center – Activities Guide for North Idaho