A Message from Dr. Meyer, Superintendent of Schools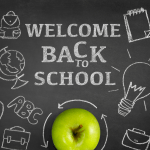 Dear Parents and Guardians, 
I am so excited to welcome our students back to school on September 7 in just a few short weeks, but we need your help first.  As you may know, the 2021-22 District Operational Plan is under review by the Board of Trustees and, considering the recent uptick in cases in our county, we need your input again.  My recommendation to the Board of Trustees at their meeting last night was to open our schools in the GREEN Level of Operation.  Ideally, we would like to provide the opportunity for all students to attend in-person instruction every day, with our online program available for families that would prefer this option.  The Board asked me to add a mid-range level of operation (Orange) to the Plan, should it become necessary.  I would like to ensure we are meeting the needs of our parents, so please read the DRAFT 2021-22 LJSD #272 Operational Plan and offer comments or suggestions HERE.  
In the hopes of maintaining a strong parent voice, I am hoping to have a parent volunteer from each school participate on an Advisory Subcommittee that will assist me in gathering feedback and making recommendations to the Board of Trustees as we update/modify the plan as necessary. If you are interested, please fill out the link directly below.   As always, feel free to reach out to me with questions or concerns.  I appreciate the parents in our district and your unwavering support for your child(ren)'s educational environment – Much Gratitude, Dr. Meyer, Superintendent 
Looking for Volunteers!
The District has a need for volunteers to join our subcommittees.
Every six months, our Board of Trustees will review the 2021-2022 Operating Plan and a subcommittee is being formed to make recommendations for this plan.  If you would like to join this subcommittee, please fill out the form HERE.
We are looking for community members to join our K-8 Mathematics Instructional Materials Curricular Advisory Committee in preparation for an adoption of new math curriculum next year.  If you are interested, CLICK HERE to fill out the form
School Resource Officer Update!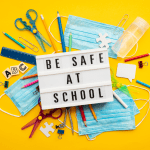 We have great news!  Last night at the School Board meeting, a Memorandum of Understanding (MOU) between our District and the Kootenai County Sheriff's Department was approved.  The MOU will ensure that we have an SRO assigned to Garwood and Twin Lakes Elementary Schools for the 2021-22 school year.  We are excited that Deputy Clausen will continue to be part of our safety team as he works with the students and staff at these two schools.  We appreciate the continued support from our District and look forward to continuing our partnership with the Sheriff's Department!
In-Person and Online Registration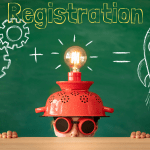 We ask all families with returning students to log into Skyward between now and August 31st to complete the online verification process. This process reduces paperwork and provides teachers with the most current contact information available for your student and helps school administrators plan classroom assignments for the upcoming school year.
Please take a moment to complete this process now. To verify, log into Skyward Family Access. Once logged in, click the "Returning Student Verification 21-22" button at left and follow the prompts.
Your guardian username is: firstnamelastname all together so Jane Doe is username: janedoe. If you do not remember your password then you can request it by clicking on the "Forgot your Login/Password?" link below the login screen.
If you have other trouble after logging in then please email: helpdesk@lakeland272.org with both your full name and one of your student's full name so we can look up your account and help.
NOTE: New (to the District) Student Enrollment information is available here: https://www.sd272.org/parents-students/enrollment and applications are not typically approved until office staff return in mid-August.
P.S. We have on-site Registration and Enrollment available on August 18th from 9 to 4 and August 19th from 12pm to 7pm if you run into issues or would prefer that option.
School Calendar and Bell Schedules
You can view the 2021-2022 School Year Calendar by clicking HERE
Riding the Bus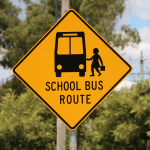 We have a new online tool to help you look up your bus route and school boundaries. Just type in your home address; including the N, S, E, W for street direction if applicable and you will be able to get the information you need.  CLICK HERE for our route finder.
School Meals
The federal fee waiver for all school meals has been extended through the coming school year. There will be no charge for breakfast or lunch for any students in 2021-22.
The U.S. Department of Agriculture's National School Lunch Program is continuing to waive meal fees as the pandemic continues to threaten the food and nutrition security of our most vulnerable. This ensures that all students, regardless of their educational setting, have access to free, healthy meals for in-person learning.
School Supply Lists
Wondering what school supplies your child may need for the upcoming school year?  You can find all of our lists by following the links below!
Mountain View High School does not have a supply list
Timberlake High School does not have a supply list
Resources
Need Skyward Assistance? helpdesk2@lakeland272.org
Zone Transfer/Open Enrollment Form 
LJSD Technology Resources for Parents Website – CLICK HERE
Food Bank locations in Kootenai County – CLICK HERE