Dear parents,
As we head into the home stretch of remote distance learning, I hope this message finds our families doing well, spending time outside, and taking care of each other.  Teachers, staff, students, and our 'parents as teachers' have been working so hard the last few weeks as we near the end of May.  I want to remind all of you to pause and enjoy a long weekend to reflect and re-energize.  While this unprecedented change in our daily lives has certainly given us the opportunity to see new blessings in our lives, it has also posed a variety of different challenges for our families.  I have talked with several of you that are facing circumstances you never imagined just a few short months ago.  I am just sending a gentle reminder to our parents to really take this weekend, if you can, to decompress and relax so that everyone in the family can have sustained, focused energy the last week of May as we head into the final stretch.  Thank you for being willing to support and encourage your kids to "finish strong!"  We are looking forward to our last week of school before the optional School Visitation schedule the first week of June.  As we celebrate Memorial Day, we honor the men and women who died while serving in the U.S. military and extend a very special thank you to all military men and women, past and present, for everything you have done for our country.
Here's to many special moments this coming Memorial Day weekend,  Dr. Meyer, Superintendent   
Grab & Go Meals

Walmart is providing a valuable resource for families this Thursday.  Check it out below
Social – Emotional Health
Hello Lakeland Families, People of all ages are talking about feelings they are having while social distancing is in practice. Our kids have feelings, as well, but each age level brings different ways to show emotions.  Here is a reminder from a resource I've learned from called Move This World. It reminds us what our kids are "saying" to us about their feelings, great questions to be asking our kids, and the important reminder that there are professionals to help us if our kids need more.  Stay healthy everyone, Patty Morrison, Federal Programs Director
The LJSD partners with Heritage Health to help coordinate many health needs including needs for greater mental health. They can help you gain school based therapy, but they have multiple services available. Call this number if you would like to explore these options:  For all medical (including mental health) questions or concerns, please call:
Patient Appointment Coordinators
Monday – Friday |     7AM – 6PM        (208) 215-2005
Cloth Face Coverings Needed
In preparation for the June 1-5 Visitation Week, we are asking for donations of cloth face coverings to ensure we have them available at the schools if requested. 
Summer Book Club!
It is again that time of year for Summer Book Club with our kick off Thursday, May 28! This program is part of Lakeland Literacy Project's Family Literacy Program and is open to all families in the Kootenai County area.  Parents and their students will work together to enjoy a great book, learn how to foster an acquisition of reading skills, and help our students develop a life-long love of reading. This is a great opportunity for parents to read with their child and participate in rich student-led discussions of fiction. We are excited to surprise you with another great book this summer! Our suggested ages vary depending on your reader, but generally 3rd grade to Jr High school students would enjoy the book club.
This year will be an interesting year for Summer Book club as we will be VIRTUAL! While it is not the same as meeting at the park, we will still  meet weekly online!  You do not have to be tech savvy to join.  We will send you a link and you just click to join us!  This is a free program and all reading materials will be provided.  We ask that you register to help us prepare for our time together.   For more information or to register click HERE or call 687-4371.  If you have any questions please do not hesitate to ask!
Technology Updates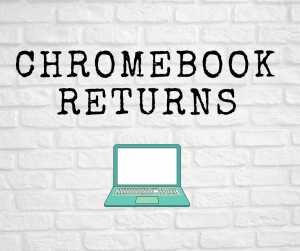 Chromebooks (and chargers) will be collected during visitation hours for students the week of June 1-5 on the students assigned day at their home school. Students can take the devices to school and will be called on by class to check it into the Library.  Note: Damages and missing items will be accessed upon check-in and billed accordingly.
Families can also return Chromebooks (and chargers) in the morning and evening of Monday, June 1 at any of the following locations and times: BKE and AE from 6:30 AM – 8:30 AM as well as LJHS and TJHS from 4:00 PM – 6:00 PM.
University of Idaho Summer Programs for Students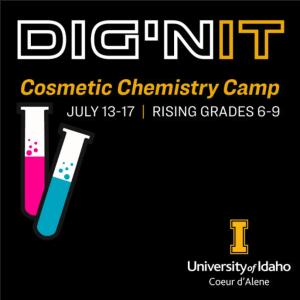 Resources for Families
LJSD272 June 1-5, 2020 School Visitation Plan
LJSD Technology Resources for Parents Website – CLICK HERE
Food Bank locations in Kootenai County – CLICK HERE
Idaho Stages of reopening – Governor Brad Little
University of Idaho Summer Programs – CLICK HERE
Community Library Network Events and Programs – CLICK HERE