A Message from Dr. Meyer, LJSD Superintendent
Dear Parents & Guardians, 
We are happy to share that our first month of school has been absolutely wonderful.  Though we have seen a recent increase in absences due to the second wave of Covid moving through North Idaho, our students were so happy to be back in school with their peers and our loving staff.  The first week of school was a time for reconnecting with our returning families and giving a warm Lakeland welcome to our new folks.  There just isn't any more exciting time for our staff than the fresh fall start of the new school year! 
I would like to give a special thank you to the Parent Subcommittee volunteers who graciously gathered parent feedback on the draft Operational Plan flowchart.  The input was very helpful and assisted the group to scrap the old flowchart in favor of an easier to read, user-friendly format.  It was impressive to watch the group's amicable interactions and respectful tone when they considered the multitude of diverse perspectives when formulating the team's recommendations.  The parent point of view is so important — you can be confident your voice was heard and remains invaluable as we plan for the future.  The Parent Subcommittee will be making their recommendations to the Board of Trustees at the Thursday, October 14 meeting.  If you would like to view the presentation, either watch online (Zoom link) or come in person to the District Office at 5pm.  
Thank you to our parents/guardians – you care so much and are willing to share your honest opinions with each other.  Much Gratitude, Dr. Meyer, Superintendent
2021-2022 Operational Plan and Health Information
If you haven't seen the 2021-2022 LJSD Operational Plan, CLICK HERE.  The District is currently operating in the "Green" level  with a goal to keep students in school five days a week. 
Looking for Volunteers!
Are you interested in volunteering your time to the District in a new capacity?  Our Board of Trustees is implementing three new subcommittees: LJSD Budget Committee, LJSD Curriculum Committee, and LJSD Policy Committee. If you are interested in joining one of these committees, please fill out an application below!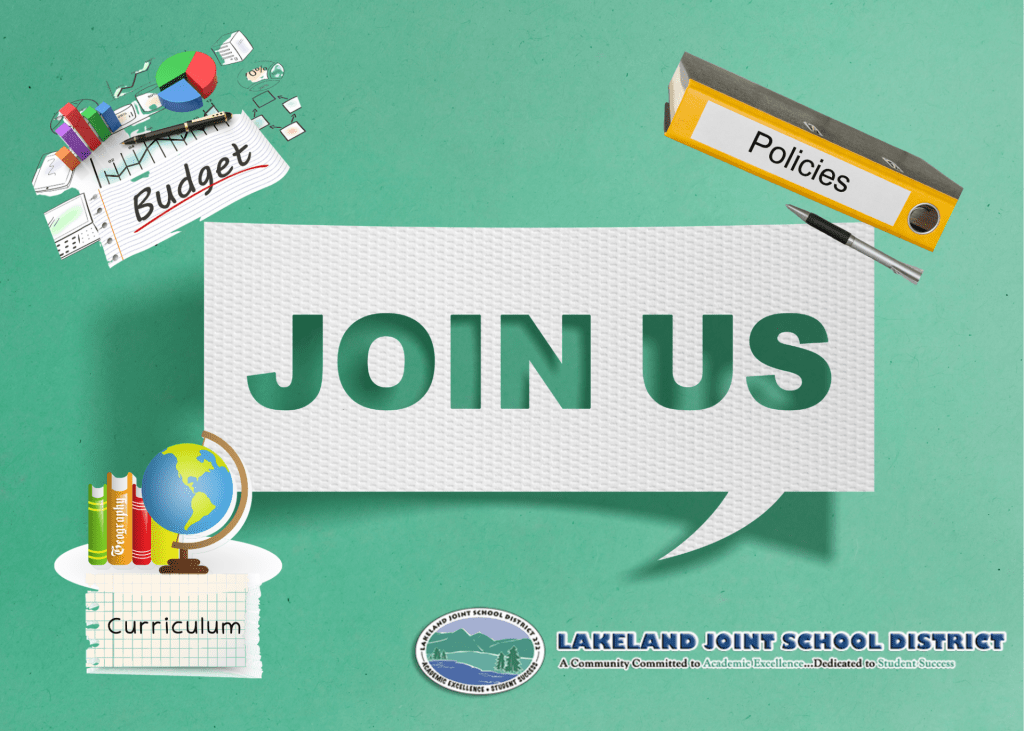 LJSD  No. 272 Budget Committee Application
LJSD No. 272 Curriculum Committee Application
LJSD No. 272 Policy Committee Application
District Spotlights
Mike Anderson, Science Teacher at Timberlake High School brought his students on a very cool science field trip to Brickel Creek this week.  This  field trip was a chance for students to measure water quality and start the initial steps of a year-long project on water quality where they will test and monitor throughout their school year.  What a great way to use our natural backyard for valuable learning.
Story Time! One of our very own staff, Jenni Smith, who works in the library at John Brown Elementary has published a heartwarming children's book.  This sweet story about a young boy sharing his love of red shoes to help his farm friends dance away their blues is just awesome!  Congratulations to Jenni Smith!
We are Thankful for our Community Partners!
The start of the school year is such an exciting time!  We are very lucky and very thankful to have partners in our community that step up to help support us through the school year.  Community support like this is what makes our district so great!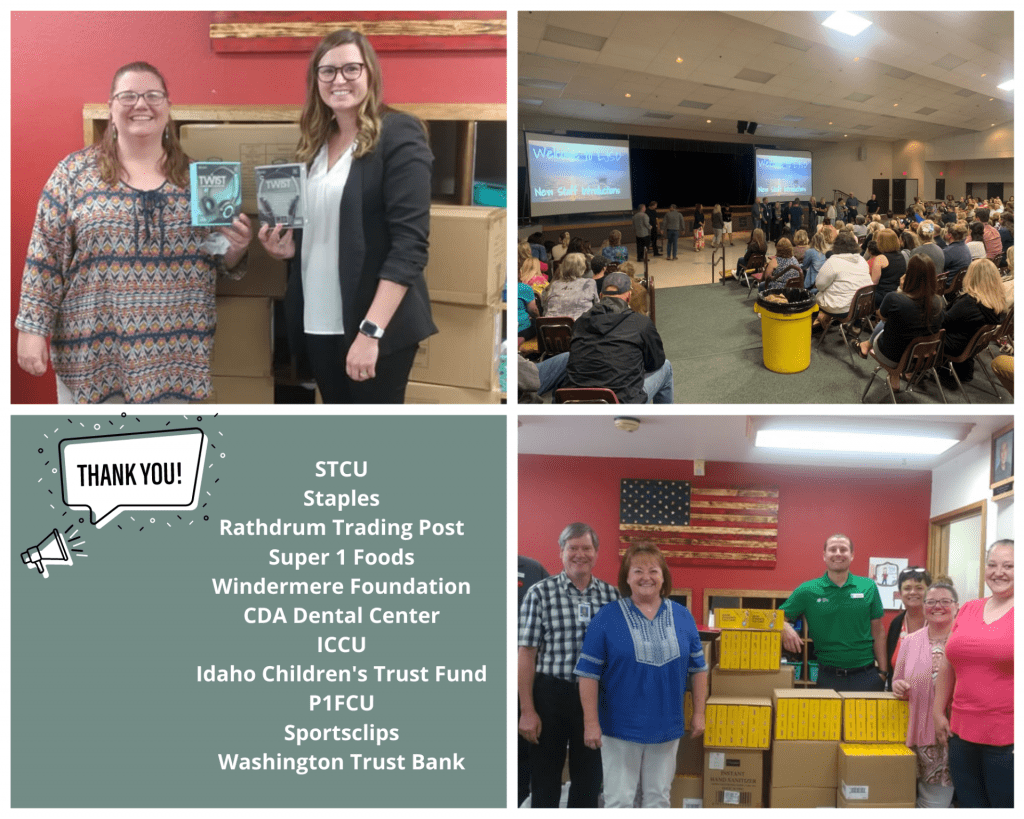 Annie Sundstrom with Cup of Grace in Spirit Lake has been working tirelessly to make sure our schools are stocked with clothing and supplies for students in need.  Cup of Grace was founded in 2017 with the mission to strengthen its community by providing access to food, clothing, and social services. Today, Cup of Grace continues to fulfill that mission by providing every school within the Lakeland Joint School District with a school clothing closet and a Cup of Grace volunteer to ensure the closets are organized and well stocked. ALL students within the district, regardless of need, are welcome to access free essential items such as clothing, shoes, and toiletry items. The hope is that providing students with access to essential items will alleviate stressors and cultivate a space where students are able to focus on learning and establishing relationships within their own community.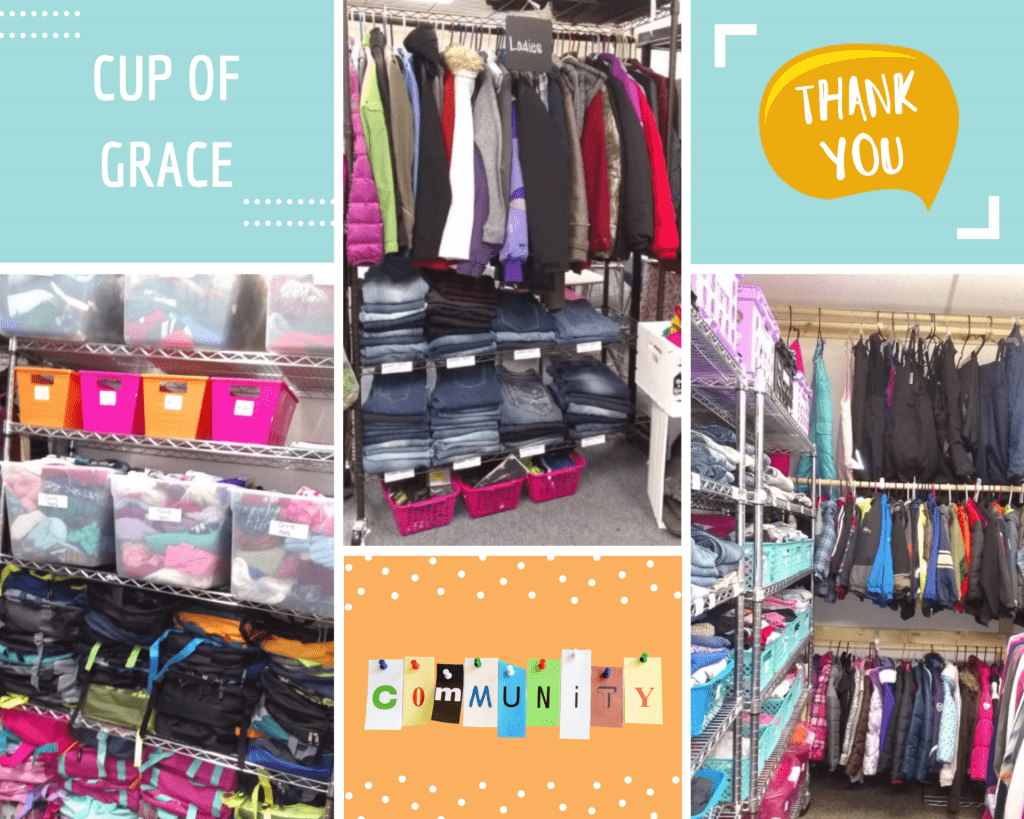 Election Day is November 2nd
On Tuesday, November 2nd, there is a long list of local seats open for this election cycle.  If you haven't checked out the candidates, you can find the list HERE.  Along with voting in person on Election Day, you can also Register to Vote Online through the idahovotes.gov website.  If your schedule is busy like most of us, you can click this LINK HERE and request an absentee ballot be sent directly to your home so you can vote prior to Election Day from the comfort of your home.
Voter Registration Deadline
Voter registration must be received by the county clerk by October 8, 2021, for the November 2 Election. The deadline is 5:00 P.M. for paper applications and midnight for online applications. Voters also can register to vote at the polls on Election Day.
Go to https://voteidaho.gov/ to register to vote.
Look up your polling place
To search for your polling place by residential address, use the Elections Office polling place search tool. On Election Day, Nov. 2, polling places will be open from 8:00 A.M. to 8:00 P.M.
Absentee Voting
The Elections Office will begin mailing out absentee ballots on Oct. 4.
To request an absentee ballot and check the status of your request, please visit https://voteidaho.gov/ or download the form here: Absentee Request Form
The absentee ballot request can be dropped off, mailed, emailed or faxed to the Elections Office, 1808 N 3rd Street, Coeur d'Alene, ID 83814-3407. The last day to request a mail-in absentee ballot is October 22, 2021, at 5:00 P.M.
Early Voting
Early voting will be available at the Elections Office starting October 18, 2021, and continuing through October 29, 2021. Early voting hours are Monday through Friday, 8:00 A.M. to 5:00 P.M.
Apply Today to be a Guest Teacher!
Have you ever thought about being a guest teacher in one of our schools?  No experience is required and this is a fun way to make some extra money.  APPLY HERE!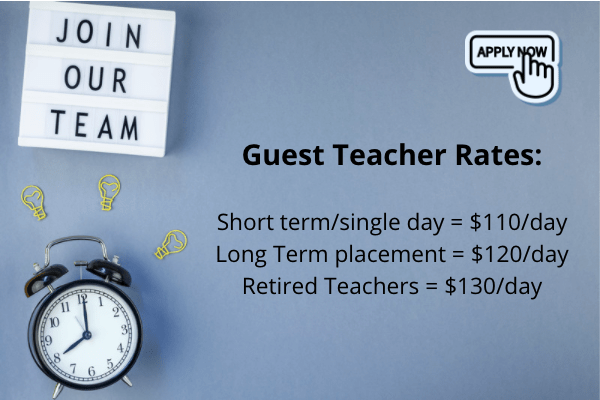 Resources
Need Skyward Assistance? helpdesk2@lakeland272.org
Zone Transfer/Open Enrollment Form 
LJSD Technology Resources for Parents Website – CLICK HERE
Food Bank locations in Kootenai County – CLICK HERE