A Message from the Superintendent
Dear Parents and Guardians, 
We have had a wonderful first month with students – to have smiling faces and eager young minds back in the schools has been so refreshing.  While we are aware there are still challenges to overcome in this new learning environment, the focus is back where it should be:  students learning and growing every day.  As I have visited every classroom in the district, the recurring theme I have seen is that staff and students have found a rhythm and are genuinely happy to be back in the swing of school. They love to be around their peers and enjoy the opportunity for social interaction.  Though social distancing is not popular with the students, they have been great at following the required protocols. I am always so impressed with the level of kindness and respect the students in this district display.  A new employee who joined us from another state recently told me, "I just cannot believe how nice these students are; it is unbelievable."  We should be so proud of our kids – they are good human beings and are working to be part of the solution to a once in a lifetime problem!  Much Gratitude to our wonderful students in this district and your positive parenting influence, Dr. Meyer, Superintendent   
September Fun!
The beginning of this school year has been unlike any we have seen.  What started as uncertainty has evolved into a very happy student body that is excited to be back to school.  Moving into Fall weather we would like to remind our families to plan for cool mornings that may require an extra layer of clothing.  The month of October will start with two staff professional learning days, which are non-student days, and then our students will move deeper into a school year of exciting growth and learning.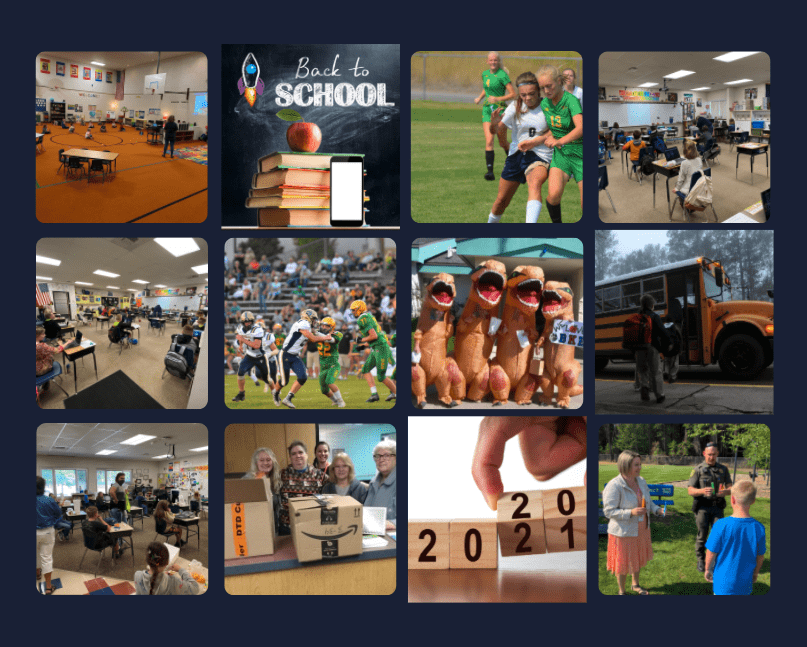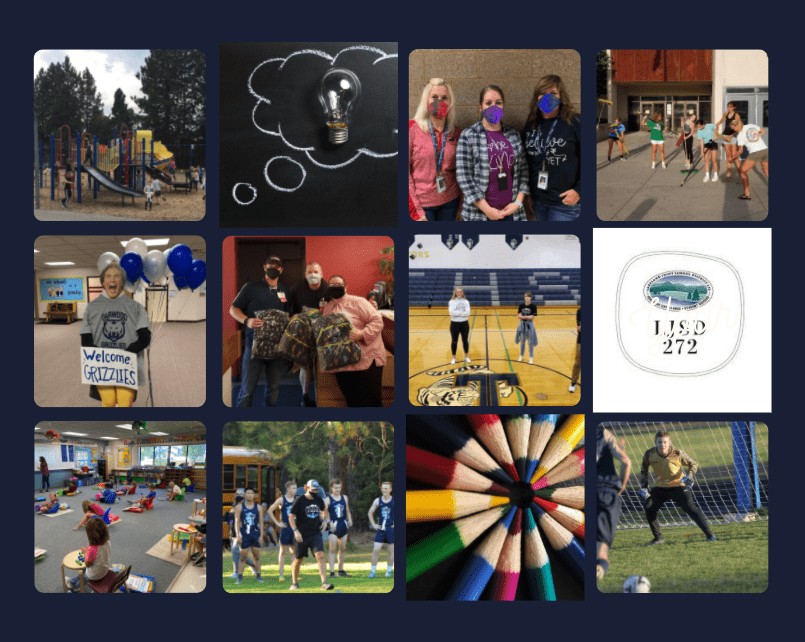 Nutrition Services
Our Nutrition Services Team continues to work so hard for our students.  Free breakfast and lunch continues to be available for all children Monday-Friday.  This program is expected to continue through the month of December.  If you have a student that attends school via the Lakeland Online Academy, you can still pick up free breakfast and lunch daily at our two designated sites.  Breakfast and lunch will not be available on non-school days.  Go to the Nutrition Services page on the District website for more details. Check out the info below!
Donations to the District
This month has showed our District just how generous the community is.  We have received much needed donations of school supplies, backpacks, headphones, water bottles and communication supplies.

Child and Adult Literacy Programs
Every year, the LJSD continues to sponsor literacy in our community.  The importance of expanding literacy skills for both adults and children is great.  On a monthly basis, the Literacy for Little Ones Program is held at the District Office.  This is a free program for preschool aged children to build their early literacy skills.  You can sign up below.  The Literacy Project also offers FREE computer classes for adults looking to increase their skills.
Click on the class links below for more information and to register for adult computer classes!
Digital Lifeskills  = https://forms.gle/f3ZVWHfQwxJQyb5W7
Google Docs  = https://forms.gle/1FUYMRG6YRv5VcnR6
Google Sheets  = https://forms.gle/Djerjiafsa1VPGkV8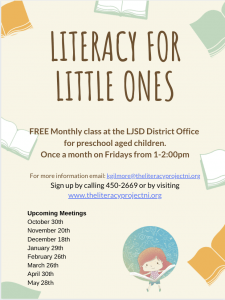 Kindness Shout out!
We would like to give a HUGE thank you to the Cutler Family and Mark Dane for donating 48 hand cut beams to Athol Elementary that will line the border of the new playground structure.  Peg Cutler, Amy Ballance and Lloyd Moe hand stained every beam and have put in hours upon hours of hard work in getting this playground ready for our students this year. This District thrives on the incredible support we have from our community members!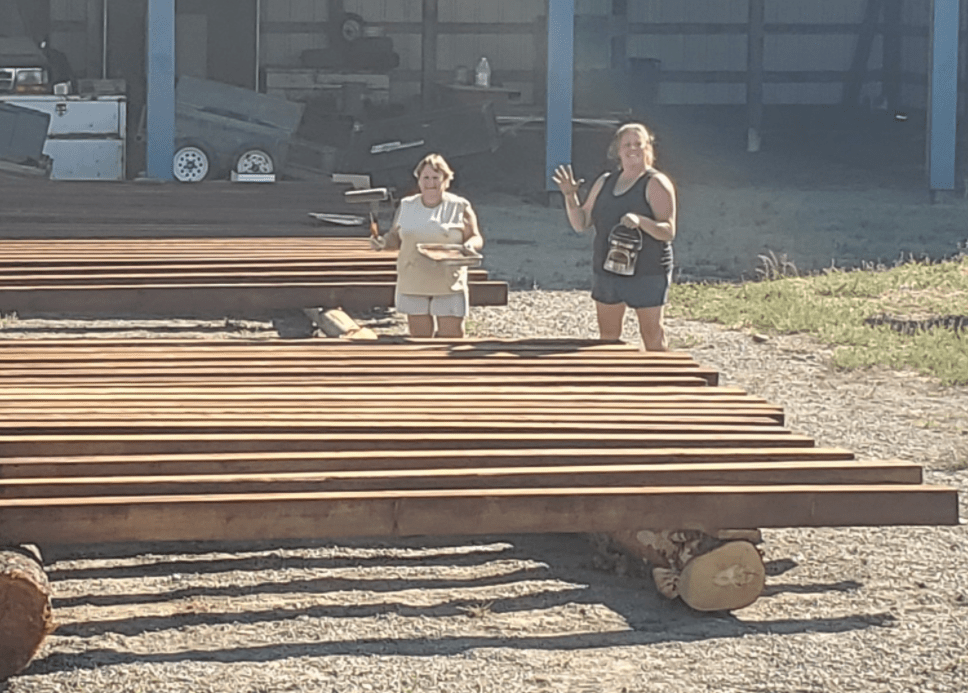 Coming up in the Month of October
Resources for Parents
Need Skyward Assistance? helpdesk2@lakeland272.org
2020-2021 Free and Reduced Lunch Application
Zone Transfer/Open Enrollment Form 
LJSD Technology Resources for Parents Website – CLICK HERE
Food Bank locations in Kootenai County – CLICK HERE
Idaho Stages of reopening – Governor Brad Little