Superintendent's Message
As we head into the home stretch of this school year, I reflect on how our incredible staff and students have approached the unknown and uncertainty this year with grace and optimism.  Join me in honoring the teachers and instructional staff next week for National Teacher's Appreciation Week 🥳🤩!!  We owe so much gratitude to our teaching staff and every person who helps educate our students.  It has been an unprecedented year with challenging circumstances, but our teachers have continued to give 110% to meet the needs of all students.  We are so blessed to have the dedicated and compassionate staff in our District – let's kick this week off by saying how valuable and appreciated our Lakeland teachers are!  We will celebrate not only our teachers, but our entire staff that keep this District successfully moving through each day. Much Gratitude for your continued support and encouragement, Dr. Meyer, Superintendent
Steam Camp Sign-ups Coming Soon!
An exciting STEAM Camp opportunity is coming to the District this Summer!  This will be a Summer camp designed for Lakeland students who have completed 1st through 5th grades. We have amazing instructors who have designed engaging topics for your student.  STEAM camps will be held at two different locations during the month of June; one at Athol Elementary (June 14-18) and one at John Brown Elementary (June 21-25).  There will be no cost for camp and breakfast and sack lunch will be provided each day.  Sign-ups will begin next week and the limit for each week will be the first 150 students who register for the program.
BASE Buzz
Registration for the Summer BASE program begins on May 1, 2021.  The registration process is fully online.  Summer BASE is a 5 day a week, full-day program for students enrolled in the Lakeland Jt. School District.  This affordable program offers fun, daily activities for kids in a safe environment.  Free breakfast and lunch will be available every day through our Nutrition Services Program!  The BASE Program is also hiring.  Your child can attend the BASE Program for free and you can work with an awesome team!  Apply today!
Registration Link: https://www.sd272.org/programs/base
Apply for BASE: https://www.sd272.org/district/employment
Summer Book Club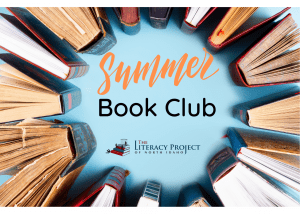 Get ready for Summer Book Club!  This program is part of the Literacy Project of North Idaho's Family Literacy program and is open to all families in the Kootenai County area. Parents and their students will work together to enjoy a great book, learn how to read with your child to foster an acquisition of reading skills, and help our students develop a life-long love of reading. This is a great opportunity for parents to read with their child and participate in rich student led discussions of fiction. We are excited to surprise you with another great book this summer! Our suggested ages vary depending on your reader, but generally 3rd grade to jr high school students would enjoy the book club.  Summer Book Club runs during the months of June and July.  Sign-ups begin on May 13 and can be found by going to the Literacy Project of North Idaho website HERE
Kindergarten Registration
Do you have an incoming Kindergartener or know someone who does?  On Thursday, May 13 we invite you to bring your incoming student to your neighborhood school between the hours of 9:30am – 4:00pm.  You will be able to familiarize yourself with the school and get a head start on preparing for the upcoming school year!
Find your home school: https://www.sd272.org/parents-students/attendance-zones
REACH Academy!
Exciting news!  Beginning in the Fall of 2021, Lakeland Jt. School District will transition our Lakeland Online Academy to REACH Academy!  The name REACH was formed after the staff of Lakeland Online Academy discussed the most important parts of the Lakeland Online Academy that they had focused on throughout the last year. REACH stands for relationships, enrichment, achievement, community, hybrid. REACH Academy of North Idaho will continue to offer a K-8 online-hybrid option for student-centered learning where home-based education meets in-person instruction from certified Lakeland teachers.
Save Your Spot for REACH Academy HERE
Want more information? Check out the website HERE
Mountain View Students Learning Valuable Skills
Our Mountain View High School students recently participated in the 9th annual Reverse Job Fair. Students went through a rotation of seven-minute sessions with community members where they spoke about career aspirations and their plans to pursue them.   Along with helping students prepare for interviews, this is part of their senior project requirement and an important part of the process of preparing students for life after high school. The Coeur d'Alene Press printed a feature article on the Reverse Job Fair.  Click on the picture below to read more.
Holocaust Stamps Project
Lakeland Gifted and Talented teacher, Laura Spurway has been on a mission over the past two years along with her students to collect stamps as part of the Holocaust Stamps Project.  April 8, 2021 marked the day of remembrance for the Holocaust . The
#weremember
hashtag is a Holocaust memorial initiative that has gained steam throughout the world. The Holocaust Stamp Project has been teaching about history, tolerance, acceptance, and respect for differences since 2009.  The projects' 11 million stamps and 18 collages fashioned from the stamps depict moments and people from the Holocaust.  Laura Spurway and her students created a beautiful piece of artwork from stamps collected so far and they will continue to do so.  If you would like to donate stamps, they can be clipped from envelopes or new, you can deliver or send them to the Lakeland School District Office @ 15506 N. Washington Street, Rathdrum, ID 83858
Coming up
May 13, 2021 – Kindergarten Pre-Registration
MAY 28, 2021 – THS Community Appreciation Day 

Timberlake High School staff and students are excited to announce their inaugural Community Appreciation Day.  Students will set aside lessons, homework, and daily academic life and dedicate themselves in full to serving the greater Spirit Lake/Athol Community.

Monday, May 31 – No School – Memorial Day Holiday
June 4, 2021 – Mountain View High School Graduation – Mountain View Campus – 12:00pm
June 9, 2021 – Lakeland High School Graduation – Real Life Church Post Falls Campus, 7:00pm
June 11, 2021 – Timberlake High School Graduation – Real Life Church Post Falls Campus, 7:00pm
Resources 
Need Skyward Assistance? helpdesk2@lakeland272.org
2020-2021 Free and Reduced Lunch Application
Zone Transfer/Open Enrollment Form 
LJSD Technology Resources for Parents Website – CLICK HERE
Food Bank locations in Kootenai County – CLICK HERE